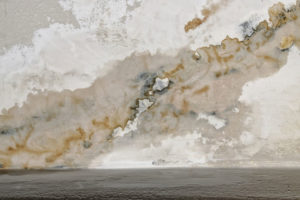 Your RV takes you all around the region and the country. It's probably your best vehicle for making memories with your friends and family. You'll want to be doing everything you can to keep your rig running smoothly so you can keep the fun going without any costly repairs. This should include regularly testing for leaks. A small leak can turn into a big problem, so inspecting your RV and performing more thorough tests are going to be crucial. That's why The Motorcoach Store has provided you with some tips for getting your rig checked for leaks. If you need additional help, contact our service department at our location in Bradenton, Florida and we'll help you with all your RV repair needs. We proudly serve Sarasota, Tampa, Fort Myers, and Lakeland.
When to Inspect your RV
While checking for leaks is generally most heavily recommended when you're first looking for an RV, you should also be inspecting your rig on a more regular basis. Don't get us wrong, you should definitely check potential investments for leaks and water damage, especially if you're buying pre-owned. But once you've purchased a rig, you'll want to continue these inspections fairly regularly. This could mean once at the beginning of camping season when you first take your vehicle out of storage and once again at the end when it's time to retire it for the winter. You might also want to think about performing these checks before and after an extended trip. And when it comes to basic visual inspections, consider performing this once a week so you can really jump on top of potential issues right away.
Inspecting your RV
The best way to prevent leaks from getting out of control is to perform regular inspections. Keep an eye on all areas of your RV. If you spot water damage, take your rig in right away to help fix the problem. However, you'll want to take the next step and be extra thorough. Use your hands to feel all seams and seals, checking for any rips, holes, or other signs of leaks or potential leaks. Even if you have to get on your hands and knees, make sure every aspect of your RV gets a thorough inspection.
Leak Detectors
You can put a little more muscle in your leak checks. A leak detector, or something similar, is a machine designed specifically to help you locate leaks. The concept is fairly simple: you'll pressurize the interior of the cabin to locate leaks on the outside. Seal off all points where air can escape, like vents and sinks. You'll then want to apply a bubble solution to the exterior, or at least to the most vulnerable places, and start pressurizing the cabin. This can be accomplished using a leaf blower, fans, or even specialized machines. If there is a leak, bubbles will start to form as air escapes the RV and you'll know exactly where you need to start repairs.
Basic Repairs
While we always encourage our customers to consult professionals for RV repairs, we realize that sometimes it's easier to fix small issues at home. If you find a minor issue, start by making sure whatever chemicals or materials you use to fix it are compatible with the materials your RV is made out of. The rest should be relatively straightforward and with a little practice, you'll get better and better at making small repairs to your RV.
Then again, sometimes the repair requires more experienced knowledge or specialized equipment. For more complex RV service or motorhome service, contact The Motorcoach Store and we'll get you in with our maintenance department. You can also find luxury motorhomes at our location in Bradenton, Florida if you're still looking for the perfect rig. We welcome all current and future RV owners from Sarasota, Tampa, Fort Myers, and Lakeland.